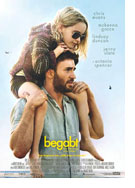 Chris Evans from the Captain America films is here to save the day, but this time as Frank Adler, the uncle of a child prodigy Mary Adler (Grace). Mary is about to start school and try to be a normal first grader, which isn't easy since her mind works already on a high level when it comes to mathematics. Her uncle is determined to give Mary a normal childhood despite the warnings he gets from his and Mary's neighbor and close friend Roberta (Octavia Spenser). From the get-go, the school notices her intelligence but also her unruliness. She just thinks too fast on her feet, which means a broken nose for the sixth grade boy, as well as not allowing any privacy for her uncle even when it was pre-arranged. Frank tries to hold it together until his mother Evelyn (Duncan) shows up and wants custody.
Set in Florida, we see a stark contrast to Boston where Frank and his deceased sister grew up. Despite Evelyn's persuasive attitude, Mary's gut feeling is to stay with her uncle. The film questions the tiger mother method of raising a child. Do we always have to put our children into academic challenging schools in order to get the most potential out of them or can we just let them enjoy their childhood and develop in a natural way? The film Gifted tries to answer that question with a unique proposition. (Shelly Schoeneshoefer)


Second Opinion

Gifted could have been an afterschool special, with a bitter custody battle, brilliant child, a knowing teacher and a handsome man with a tragic past, but it managed to raise above its cliché-ridden script due to excellent acting by the cast, especially ten-year-old McKenna Grace, as the seven-year old Mary. Chris Evans portrays Frank, the uncle of the young math genius, with quiet dignity, and the chemistry between Mary and Frank makes the film. Lindsey Duncan gives an icy yet nuanced performance as the driven grandmother seeking custody of the young prodigy, and she chews up the scenery in the court room scenes. Octavia Spencer brings her warmth and steady hand to the minor roll as the all-knowing neighbor who loves Mary and Frank, but the film belongs to the effervescent Mary. Tom Flynn's script is not without a few surprises, and Fred, the one eyed cat, is sure to please. Overall, this was an entertaining and touching film. (Laura Langford)





Would you like to receive a list of all the current month's film releases -- with links to reviews by the KinoCritics -- delivered right into your email box? If so, click
here
to subscribe to the
KinoCritics Newsletter
. We'll email it to your inbox at the beginning of every month.